We are excited to welcome Florida governor candidate, Andrew Gillum as our opening speaker at the Miami-Dade Democratic Party Blue Gala on September 29th at the Biltmore Hotel in Coral Gables. We will also have participation from our 5 congressional candidates... Donna Shalala, Debbie Mucarsel-Powell, Rep Debbie Wasserman Schultz, Rep Frederica Wilson, and Mary Barzee Flores
Former Secretary of Housing and Urban Development (HUD), Julián Castro will be delivering the keynote address. We will also be honoring Ruth Shack with the Lifetime Leadership Award, Senator Jose Javier Rodriguez with the Legislative Champion Award, Commissioner Eileen Higgins with the Rising Star Award, and State Attorney Aramis Ayala with the Breaking Barriers Award!
Tickets start at $300
"From Secretary Castro's time as Mayor of San Antonio, where he led a voter-endorsed expansion of high-quality, full day Pre-K and revitalized housing in downtown San Antonio, to his time as HUD Secretary when he twice instructed the Federal Housing Administration to lower mortgage insurance premiums, he has advocated for real world fixes to basic problems a lot of American families face. And now, his Opportunity First PAC supports dozens of young Democrats in Florida and around the country who are running for elected office. For these reasons and more, we believe he will be a great voice to speak at our annual gala.
Laura Wagner, Programs Vice Chair of the Miami Dade County Democratic Party:
"All eyes will be on the State of Florida for the midterm elections, and Miami Dade County will play a pivotal role in the shifting of power at all levels of government; from the county commission all the way to the federal level. Our Gala is the biggest fundraiser of the year, and it allows us to provide support to ensure that Democratic candidates win in November."
Secretary Julián Castro:
"This midterm election, Democrats in Florida have choices up and down the ticket that they can be excited about, leading with a historic candidate for Governor like Andrew Gillum. Florida Democrats are poised to reelect Senator Bill Nelson and support the many exciting new voices anxious to represent them in the U.S. House and the Florida state legislature. That is why I am honored to speak at the Miami Dade County Democratic Party's Blue Gala. Florida is at the nexus of many national issues, from gun reform and healthcare, to Immigration reform and climate change. South Floridians have an opportunity this election cycle to make history by electing a wave of Democrats at every level of government, and I know they can."
---
This is the Miami-Dade Dems annual fundraiser. Every dollar raised goes toward winning elections up-and-down the ballot in Miami-Dade. Your investment will help us take back the Governor's mansion, re-take Congress, win some critical State Senate and State House races, and continue winning more local races. Let's make history together!
We will also be hosting a Blue Gala After Party immediately after the Blue Gala dinner that includes an open bar, music, and dancing. After Party tickets are on sale now for $50 
If you would like to sponsor the 2018 Blue Gala, please visit our sponsors page here.
If you would like to purchase an ad for the 2018 Blue Gala, please visit our ads page here.
If you have any questions, you can contact us via email at [email protected]
Hope to see you there.
Best,
Juan Cuba
Chair, Miami-Dade Dems
Enter here to purchase your tickets today!
More info on our award recipients...
Ruth Shack 

Ms. Shack served on the Metro-Dade (now Miami-Dade) County Commission for three terms, and ran for mayor of the county government in 1984. In 1977, as an active member of the County Commission, she sponsored the original ordinance prohibiting discrimination based on sexual orientation and later, was most famously pitted against her former friend, Anita Bryant on the matter. As someone who appreciated both the arts and the community, she sponsored one of the county's first historic preservation ordinances and served as the guiding force for one of the city's first public art displays, Christo's Surrounded Islands, the spectacular skirting of 11 Biscayne Islands in pink fabric ribbon in 1983. Later, Ms. Shack became the founding president and CEO of the Miami (formerly Dade Community) Foundation to improve life in this community forever.
Senator Jose Javier Rodriguez

Serving in the Florida Legislature, José Javier has made a real difference. He has successfully fought on behalf of working families to protect against unfair insurance practices, on behalf of students for better educational opportunities, on behalf of vulnerable seniors and victims of domestic violence for stronger protections and on behalf of immigrants against discrimination. José Javier has been a staunch advocate for access to affordable quality healthcare and the implementation of the Affordable Care Act. In addition to championing clean water and Everglades restoration, José Javier has consistently advocated for action on the threat of sea level rise.
Commissioner Eileen Higgins

Eileen is a business owner and community advocate in Miami who works closely with local organizations to address the many issues facing our community. Eileen's been an effective advocate for fostering entrepreneurship among high school students, breaking the school-to-prison pipeline through expanded use of civil citations, and bringing innovative intervention programs into neighborhoods affected by gun violence. Now, she has won a competitive seat on the Miami Dade County Commission to be a strong voice for issues that matter to everyday people.
State Attorney Aramis Ayala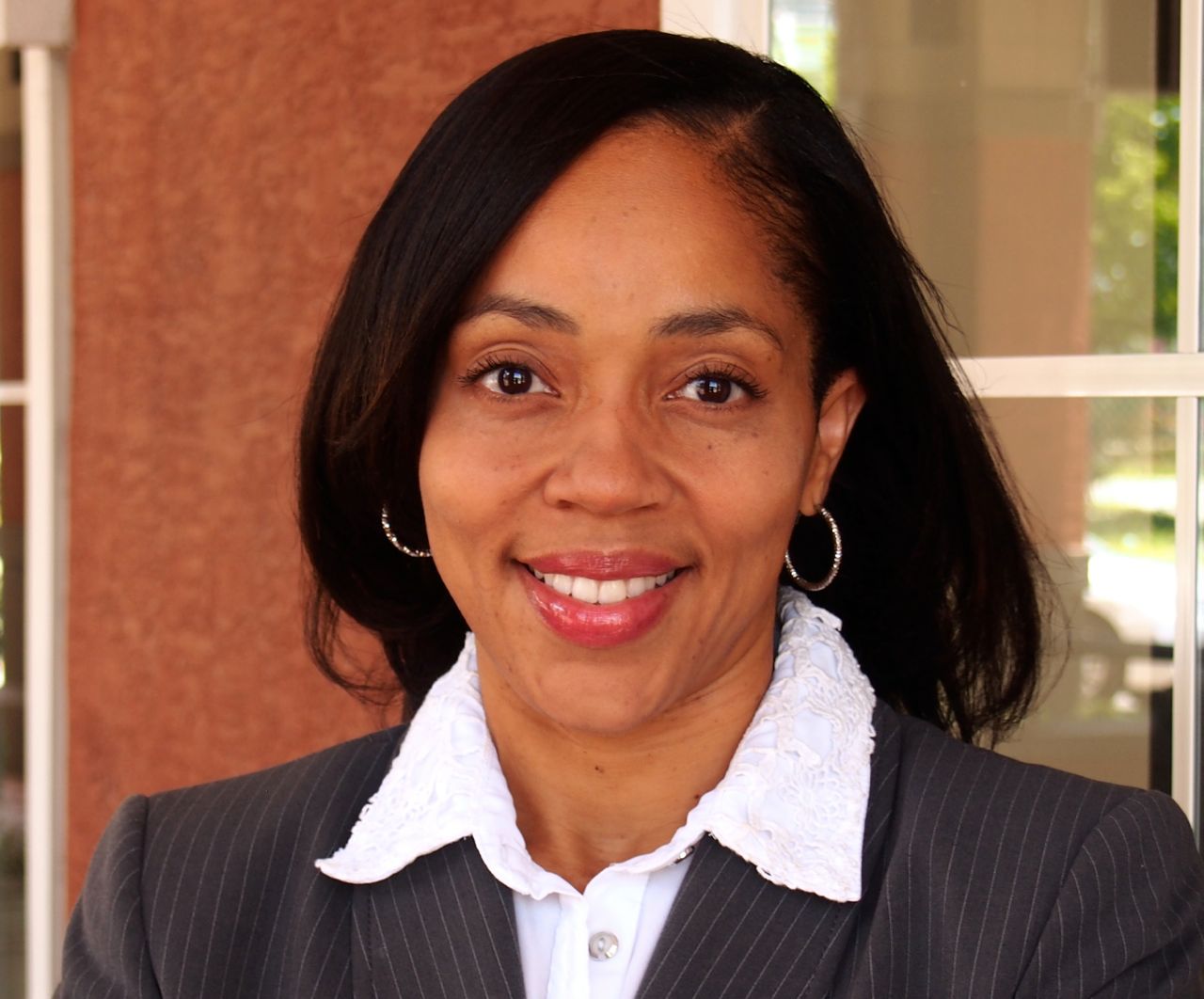 Aramis Ayala was elected State Attorney for the 9th Judicial Court of Florida in November 2016. She is the first ever Black State Attorney in Florida's history. She previously served as an Assistant State Attorney, an Assistant Public Defender, a Civil Litigator, Adjunct Professor of Law, and Legal Analyst. Since taking office, she has gained national notoriety for announcing that her office would not seek the death penalty for anyone and announcing that prosecutors will no longer ask judges to seek bail for minor crimes.
More info on our guest speaker Julián Castro
Julián Castro was born and raised in San Antonio, Texas. He was first elected to public office in 2001, when, at the age of 26, he won election to the San Antonio City Council. In 2009, Castro became Mayor of San Antonio, making him the youngest mayor of a top-50 American city. Castro brought a strong focus to improving educational achievement and making San Antonio a leader in the 21st century global economy.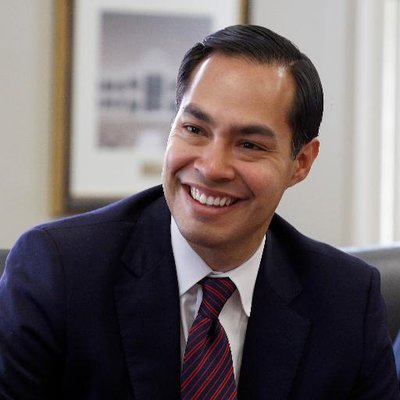 During his tenure, Castro led a voter-approved effort to significantly expand high-quality, full day Pre-K. Castro also brought a sense of urgency to revitalizing the city's urban core, launching a "Decade of Downtown" initiative that has resulted in thousands of new housing units in the center city.

Castro was named to the World Economic Forum's list of Young Global Leaders in 2010 and recognized by Time Magazine as one of "40 under 40" rising stars in American politics that same year.

In 2014, President Barack Obama named Castro the 16th Secretary of Housing and Urban Development (HUD), where he oversaw 8,000 employees and a budget of more than $46 billion. At HUD, Secretary Castro led progress that earned the Department recognition as one of the most improved federal agencies.

Secretary Castro's policy achievements include instructing the Federal Housing Administration to lower mortgage insurance premiums, making homeownership more affordable for responsible families; releasing the Affirmatively Furthering Fair Housing Rule to fulfill the full promise of the Fair Housing Act, helping families access strong neighborhoods with housing choice vouchers and empowering local leaders with new tools to invest in their communities; and in 2015, launching ConnectHome, a partnership among Internet service providers, housing authorities and nonprofits to accelerate internet adoption to public and assisted housing residents.

Today, Castro is a Distinguished Fellow with the LBJ School of Public Affairs at the University of Texas - Austin and a Fellow of the Dávila Chair in International Trade Policy. He serves on the board of directors of both the LBJ Foundation, Common Sense Media and Voto Latino. In 2017 he founded Opportunity First, a political organization supporting young progressive candidates for elected office across the United States. Castro's memoir will be published on October 16th, 2018.

Castro received a bachelor of arts degree from Stanford University in 1996 and a juris doctorate from Harvard Law School in 2000. He and his wife, Erica, have a daughter, Carina, and a son, Cristián. Castro's twin brother, Joaquin, represents the 20th Congressional District of Texas.
All congressional candidates will also join us for this historic evening
---
Do you like this post?